Mountain Express provides professional competitively priced Private Airport Transfers to Val Thorens, Les Menuires, Reberty, St Martin de Belleville, Meribel, Brides-les-Bains, Courchevel and La Tania as well as the neighbouring ski areas of Paradiski, the Espace Killy and beyond.
Our recommendations for Airport Transfers to Val Thorens in order are:
N°1. Geneva Airport
N°2. Chambery Airport
N°3. Grenoble Airport
N°4. Lyon St Exupery Airport
Geneva Airport Transfers to Val Thorens.
Airport transfers from Geneva to Val Thorens take approximately 2 hrs 45 minutes depending on seasonal traffic and road conditions. Geneva Airport may not appear to be very well positioned compared to other airports however, if you are travelling on Saturdays or at peak times, the transfer from Geneva to Val Thorens is often quicker than from the other airports as the autoroute from Lyon, Grenoble and Chambery often suffers from huge traffic jams whereas there are several different routes from Geneva Airport so our experienced drivers can chose the route to suit the traffic conditions. Geneva Airport is also generally the most efficient airport servicing this area.
Chambery Airport Transfers to Val Thorens.
When it's running smoothly, Chambery Airport is a good second choice however it does suffer from early morning fog in the winter which can cause flights to be diverted or delayed. To reduce the risk of getting caught by this we suggest you chose choose flights in the late afternoon if possible. When the autoroute is clear, a transfer from Chambery Airport to Val Thorens normally takes about 2 hrs 20 mins however on a Saturday it could increase by an hour or more.
Grenoble Airport Transfers to Val Thorens.
Grenoble Airport is situated slightly less than half way between Grenoble City and Lyon Airport so the transfers shares a fair bit of the route with Lyon Airport so transfer journeys from Grenoble airport to Val Thorens take about the same time. Our experienced drivers can use a slightly different route to avoid some of the worst of the jams making transfer durations during peak times slightly better than for Lyon. Grenoble Airport is however let down by poor passenger facilities.
Lyon Airport Transfers to Val Thorens.
Lyon is our last choice during peak holiday periods due to the high volume of holiday traffic which often results in long traffic jams for a considerable part of the journey. You can avoid this if you are able to chose flights at off peak times early in the morning or later in the evening, or on a Sunday or weekday. When the autoroute is clear then Lyon is a good option with transfers from Lyon Airport to Val Thorens usually taking approximately 2 hrs 40 mins but Saturday traffic jams can sometimes almost double this.
Our team of friendly, reliable, diplomatic chauffeur trained drivers are all looking forward to driving you safely to your chosen destination.


To get an instant quote, check live availability
and book transfers to Val Thorens
securely on-line tap HERE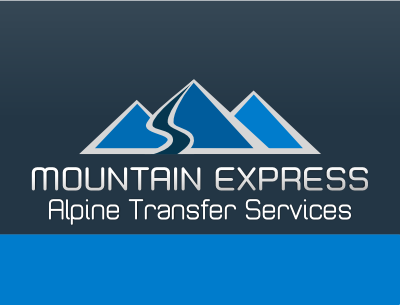 To get an instant quote, check live availability
and book securely on-line tap HERE


Website © Mountain Express 2021
Mountain Express Private Airport transfers, Train transfers, Ski transfers & Cycling transfers.
Linking Geneva, Chambery, Lyon, Grenoble & Moutiers to all the Ski Resorts in the French Rhone Alpes.
Why trust us?…
Mountain Express is a reputable, well established company that has been steadily built on the solid foundations of excellent service, quality vehicles and professional, well trained drivers.
Daily operations are overseen by the founder and owner with over 35 years of experience in logistics. This wealth of knowledge has been passed on to the team who understand the importance of providing a level of service and competence that our competitors simply can't match.
When there is flight chaos in the airports and challenging conditions on the roads we know what we are doing. You could not be in safer, more experienced hands.
What we do…
Moutiers Station transfers

Airport transfers to La Plagne

Airport transfers to Les Arcs

Airport transfers to La Rosiere

Airport transfers to Ste Foy en Tarentaise

Airport transfers to Tignes

Airport transfers to Val D'Isere

Airport transfers to Borg D'Oisans
How we do it…
Private transfers in 4x4 VW Caravelle 8 passengers minibuses

Luxury transfers in 4x4 Mercedes V-Class Executive 6 passenger luxury minibuses

Coach transfers for larger groups

Car transfers for up to 3 passengers

"Live availability" secure booking & payment with instant confirmation

Auto reminder text with travel and driver contact details

Diplomatic chauffeur trained English speaking drivers

Flight, weather and traffic monitoring

Vehicle GPS tracking and monitoring

Backup vehicles on permanent standby

Free waiting for delayed flights

Free baby/child/booster seats

Secure box trailers for bikes or excess luggage